THE NUMBER ONE AUTO BELAY IN THE WORLD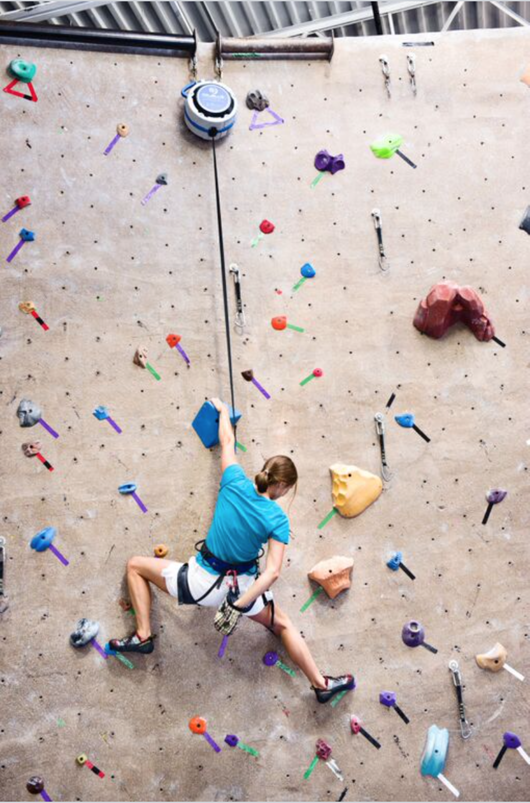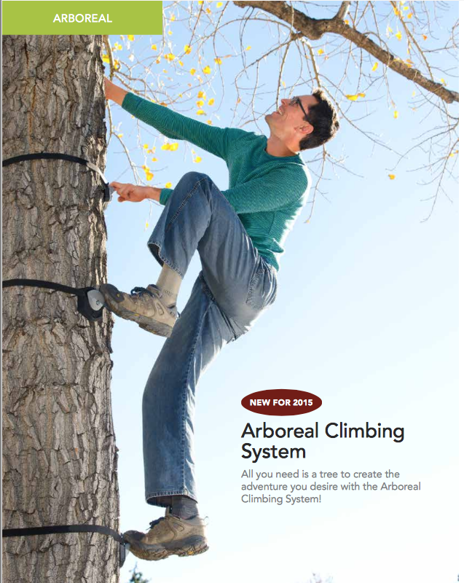 The TRUBLUE Auto Belay is the only auto belay designed specifically for climbers, and also can function in many other capacities in climbing gyms, ropes courses, zip line tours, and more. With the TRUBLUE, it is possible to descend from platforms, introduce participants to free fall rides, teach your clients to rappel—your imagination is the limit.

Using a TRUBLUE Auto Belay in your climbing wall facility increases participation while driving down costs and risk. Auto belays benefit all levels of climbers, from the novice getting a feel for

the movement to the elite climber focusing on conditioning and training.

The TRUBLUE uses a self-regulating magnetic braking system and is engineered to meet the strictest safety standards of all auto belays.

Modular and compact, TRUBLUE Auto Belays are easy to install, move and maintain. Plus, TRUBLUE accommodates the widest range of user weights of all auto belay systems. This makes it ideal for use by both children and ad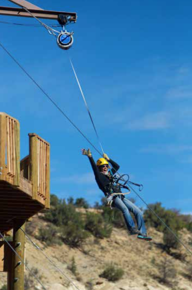 Each Arboreal Climbing Kit comes with all the modular components you need to reach the treetops, including:

Straps that securely fasten around the tree or pole

Plates that can fit anywhere on the strap

Handholds – of varying difficulty – that easily attach to the plates

Whether your climbers are beginners, intermediate, or advanced, the Arboreal Climbing System is
the perfect way to transform a tree or pole into a thrilling or skills-building adventure. Choose from a variety of handholds to accommodate all ages and abilities and to create custom climbing routes.

The modular design of the system allows you to keep the adventure alive by changing the location, placement, routes, or handhold difficulty for your clients. Designed to withstand harsh outdoor environments, the Arboreal Climbing System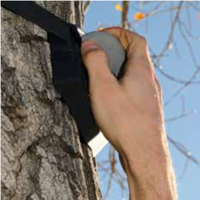 ADVANCED TECHNOLOGY

Reliability with no sacrificial wear parts

Smooth descent with minimal variation in descent rate of a child or an adult

SAFETY STANDARDS
• Extensive safety testing
• No clutch bearing, eliminating a key point of potential failure present in other auto belay designs
• Optional belay gate accessory mitigates risk of user error on climbing walls

FLEXIBILITY
• Simple to install and easy to move
• Accommodates a wide range of participant weights from 22 – 330 lbs (10 to 150 kg)
• Minimal maintenance requirements and costs
• Webbing-based system will not damage walls and feels natural when climbing
• Reduced webbing wear with unique delivery nozzle and field-replaceable webbing kit

Available in lengths up to 65 feet (20 meters).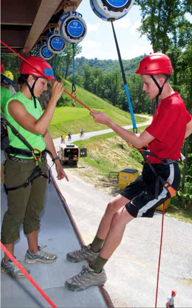 can work as a standalone adventure in a backyard or as part of an existing resort, ropes course or adventure park. The Arboreal Climbing System is sturdy enough to support your climbers and their gear, while also being gentle enough to leave trees undamaged.

TURN THE ARBOREAL CLIMBING SYSTEM INTO A COMPLETE ADVENTURE WITH MODULAR ADD-ONS:

Create the complete adventure of your dreams by mixing and matching your climbing system with
an Adventure Ledge, a TRUBLUE Auto Belay, or QUICKjump Free Fall Device. Take the liberty to be creative: try using the Adventure Ledge as a zip line platform! Climb up, jump down, or zip away – the only limiting factor is your imagination.

More information on the Adventure Ledge and the modular Head Rush Tech Device Mounts coming soon!

Not for sale in Austria, Switzerland, Germany, France, United Kingdom, Italy, Liechtenstein and Netherlands.