Together with our partners we can offer you the following installations
Aerial adventure parks
High-ropes trails
Suspended from natural features such as trees, rocks and cliff faces, or from artificial structures, high-ropes trails bring out the adventurer inside everyone.

Installed in forests, tourist complexes or leisure parks, they add an extra dimension to a site's tourist and recreational facilities.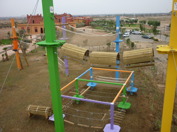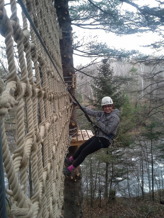 There are many different stations and levels to choose from - starting at the ground and take you all the way to the top.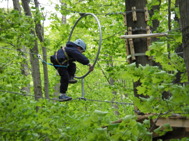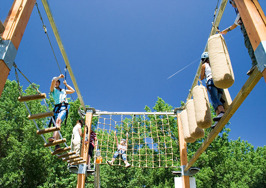 Temporary adventure parks
Do not let fear rule your life!!
A good way to overcome your fears is to try one of our secure high rope courses with Continues line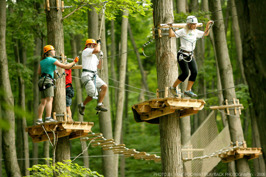 Outdoor urban adventure trails
Installed in urban areas, these installations transform the urban environment into a thrill-seekers' playground.

Our original and resolutely innovative concepts provide a way of creating and developing high-added-value recreational facilities in urban environments, providing easily accessible activities and tourist attractions.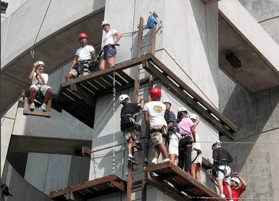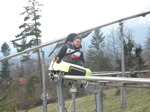 The alpine coaster is a gravity-driven ride that can be used all year round.

The alpine coaster features a continuous track with a start point and a climb, followed by a descent which takes the user and car back to the start point.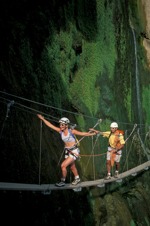 Via Ferrata


Physically demanding or accessible, high-altitude or urban, vertiginous or recreational… via ferratas give a broad section of the general public the opportunity to get to grips with the exposure inherent in rock climbing and to experience unique sensations with only minimal instruction.

Via ferratas first appeared in mountainous areas, and today they breathe new life into tourist facilities pitched at the sports and leisure market and bring added value to sites where they are installed.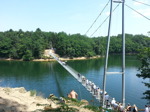 Tourist installs

Walkways, aerial bridges, viewing platforms, cliffside paths and more… These are all installations that give the general public access to safe walking routes in remarkable, spectacular and often inaccessible places.

Outdoor tourist installations are a way of creating, developing and enhancing the attractiveness of natural tourist attractions and monuments, regardless of how they are arranged.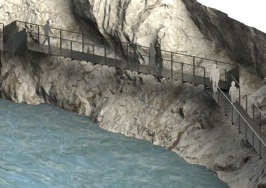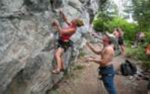 Climbing schools

Climbing schools are a completely safe place to learn to rock climb. They are where you go to learn technique and how to climb autonomously before taking on a crag.

They are suitable for climbers of all abilities, from beginners to experts, and used for keeping in training and improving.